Traveling September 20th - September 30th
Hello there, thank you for visiting my trade post! I am traveling abroad from September 20 - September 30, and am not bringing my laptop. I will not be able to respond to trades at all during this time.
Please feel free to submit trades and put them through on your end without waiting for a response from me, especially if you need them right away to complete a task by the end of the month. I'll send the official trade emails as soon as I get back.
— Amber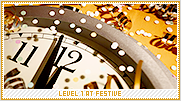 Joined: September 10th, 2017
Last updated: September 21st, 2017
Card count: 97 worth · 55 for trade